Honouring your child
There are many ways to honour your child while they are still alive or long into the future. Here are some ideas:
Plan activities or legacies
Choose special days to remember your child
Talk about your child's wishes
Talk about your child's legacy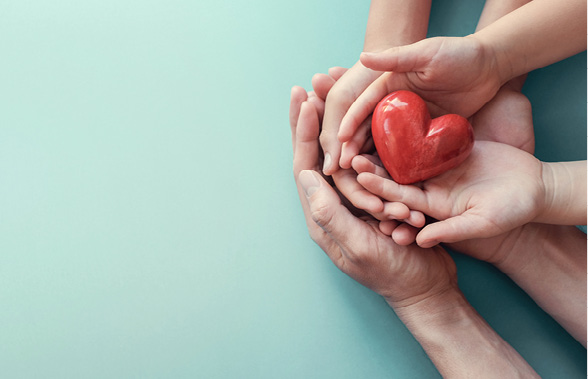 Plan activities or legacies
You may wish to take part in activities or plan legacies with your child while they are still well enough. Some children like to be involved in the planning but others do not. Here are some ideas:
Participate in fundraisers for families living with serious illnesses
Develop your own fundraiser for a cause you care about
Start a tradition such as an annual party with your child's friends
Set up a bench at your child's school, or plant a tree on school grounds in their honour
Choose or design tattoos for family members (henna tattoos for children)
Give one of their toys or special belongings to each of their friends
Record messages, draw pictures or write letters for family members or friends to open now or in the future
Create a time capsule with objects, music, and memories from the present to be opened at some future point in time
These and other activities are ways for children to have wide and lasting impacts on their family, friends, school and communities, and for them to take part in planning with you. Some children feel comforted to know how their presence and impact will continue even if, or after, they die. 
If a child is not able to be part of the planning, or doesn't want to take part, they can still be the inspiration. You and your other children can make plans based on activities or events that were special or important for your child or the family. 
Choose special days to remember your child
"Our family has weird traditions now. We spend mothers' day at the cemetery having a picnic." – Esther, mother of Elianna and Eli-Grace
When children wonder if they will die, or if they know they will die, they often worry about whether or not people will remember them. Talk with your child and their siblings about choosing special days when your family will do things to remember the child. Ask them which days are important to them, such as birthdays, holidays, or other important days in their lives. Ask them what they would like you to do on those days to remember them.
"My daughter wanted to celebrate her sisters' birthdays. I really loved to do those things. My husband on other hand hates it. Those days are really painful for him and acknowledging it in that way adds to his sadness. As a family we have had to navigate and balance that and try to create space for each person for where they are at. Now we scale it back don't hang as many streamers." – Esther, mother of Elianna and Eli-Grace
Talk about your child's wishes
Some children have clear ideas and wishes about how they would like you to remember them. They might want you to wear or use their favourite colours, eat certain foods or do a favourite activity. For example they might want everyone to celebrate their birthday by wearing purple, eating pizza and ice cream, and watching a funny movie or playing a basketball game. It can be very comforting for your child to imagine your family and future generations doing these same activities every year. This plan helps them to realize they will continue to be an important part of the family.
Talk about your child's legacy
Every child has a unique role in their family. They have their own sense of humour, their own interests, likes and dislikes, and things that others learn from them or learn because of being with them.
If your child has a serious illness or is dying, it can be comforting for them to hear what their family members have learned from them. It can also be comforting to talk about how these family members will continue to use those lessons after they die. For example, one older brother taught two younger siblings how to play guitar. One sibling said he would keep learning and playing for his brother after he died. The other sibling couldn't bear to play anymore. Their older brother made each of them a necklace with a guitar pick as a pendant so that he would always be close to them. 
In some families, it's easy to think of what a child has taught others. They might have taught a sibling how to braid hair or build a LEGO tower. In other families, if the child was very young or disabled, siblings could talk about what they learned from the experience of being with the child. For example, they might have learned how to take care of one another, or how to make each other laugh. 
Each person in your family will have their own feelings, wishes, and ideas about how to remember your child. Talk together to come up with plans and ideas that work for each member of your family.
Videos
How many children do you have?
Marking special occasions
My son Tait taught me so much in his short life
Finding happy ways to honour Jay
I'll tell my future child about Jay
What Jaxon taught me and advice I would share with other parents
I think about her every day
Kids sometimes worry that they'll be forgotten