Decisions and conflict
You may have to make difficult, complicated decisions about your child's care. It's not always clear how to manage the risks and benefits of different treatment options.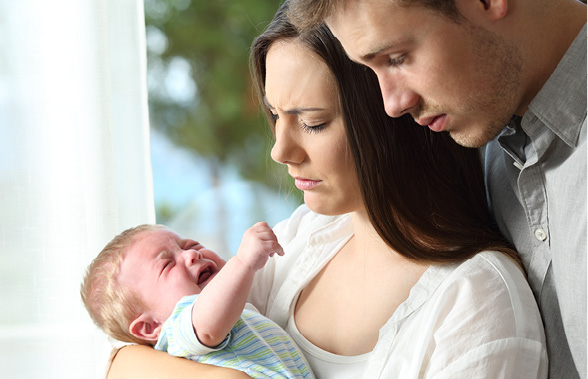 Sometimes, the people involved in making those decisions don't agree about what to do. You, your child, your partner, your child's other parent, or other family members may come to different decisions. Sometimes families and the healthcare team disagree about what to do. 
You may disagree about:
Goals of care: As your child's condition gets worse, you may disagree about whether or not to keep trying to cure the disease or find ways to improve the quality of your child's life. 
Location of care: As the end of your child's life approaches, different family members may disagree about whether to be at home, in hospital or in a hospice.
Starting, not starting, or stopping different kinds of treatment: As death approaches, some treatments, like certain medicines, feeding tubes or transfusions might or might not be in the best interest of your child. 
Sharing of information: How much information to share with your child or other family members.
Sometimes parents make a promise to their child early on in the illness. When circumstances change, they may not be able to keep that promise. Some examples include:
Not having to stay in hospital
Not having more treatments
Being able to be at home for end-of-life care
"For Kevin, he declared about a year before he died that he was done with admissions... He was the expert of his body. He was the one who lived with a life-limiting illness to the age of 18 and a half.  So it was his decision to do that. But I am also aware that there are people who argue that death or an early death is just not right. But they are not in that place or make that decision… he does have the right to refuse treatment." – Kim, mother of Kevin
If this happens, try to remember that you made this promise with the best intentions and the information that you had at the time. Sometimes things change in ways that we could not imagine or predict, and that can change the options that are available.  Try to talk with your child about what has changed and what choices they still have. 
No matter how similar or different your opinions are from other important people in your life, here are some suggestions that may help when there is conflict:
Try to talk openly and without judging one another
Listen to each person's reasons, feelings, and needs 
Try to respect, understand, and support one another 
Talk to your child's palliative care providers. They can help you talk through these decisions and find additional support
Talk to a bioethicist if there is one available at your centre. Bioethicists are specially trained to help families talk through problems when values are unclear or when there is conflict that is hard to solve.  
Read more
Resources
Videos
Making a decision without a clear diagnosis.